Investing in Casino Payment Solutions: FinTech Innovations for the Gambling Industry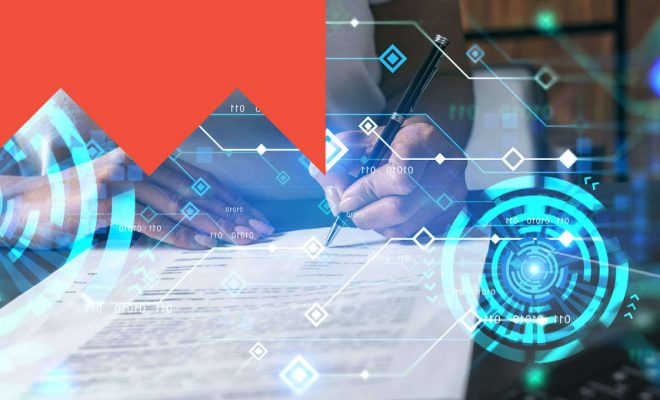 Overview of Casino Payment Options
Casino payment solutions are the backend technologies that online and mobile gambling operators employ to make transactions on their platforms quick, easy, and highly secure. Payment solutions have emerged as a crucial innovation and investment focus as the online gambling market grows worldwide.
New financial technology developments drive improvements in transaction speeds, security, usability, and overall user experience for deposits and withdrawals on gambling apps and platforms (FinTech). The critical requirement for operators to modernize and improve their economic infrastructure in the face of increased competition represents a significant potential for investors and businesspeople to profit from.
Casinos can offer smooth, secure payments that keep players involved by incorporating the most recent FinTech advancements into their payment flows. These solutions address a glaring problem for investors in a booming international market.
We will examine the crucial role of FinTech in fostering innovation for casino payment systems, benefits for operators, and aspects to consider when assessing investment potential in this developing market in this extensive guide.
The Revolutionary Impact of FinTech on Casino Payment Solutions
Legacy casino payment methods are changing in some significant ways thanks to financial technology innovation:
Players may make one-click purchases using digital wallets like Apple Pay and Google Pay, saving time and keystrokes by skipping the tedious process of manually entering credit card details. Similar to this, cryptocurrency wallets make it simple to conduct gaming transactions.
Transparent, immediate, decentralized payments on gambling websites and applications are made possible by distributed ledger technology, such as blockchain. This enables real-time value movement.
The experience is improved by biometric authentication, which uses fingerprint or facial scanning to provide highly secure, hassle-free player verification for deposits and withdrawals.
Big data analytics gives payment solution providers significant insights from player transaction data that they can use to improve flows and spot fraud continuously.
Intelligent automation and artificial intelligence (AI) streamline payment procedures in the background and enable incredibly customizable experiences.
Modern payment solutions significantly outperform historical systems for online casinos in terms of speed, security, convenience, and control by carefully integrating such cutting-edge FinTech.
Why Operators Need FinTech-Powered Payment Solutions
For casinos aiming to differentiate on payments, fintech advances provide some significant benefits, including:
Significantly increased speed – Quick withdrawals and deposits keep gamers engrossed in their games.
Significantly enhanced security – Fraud is reduced via cutting-edge biometrics, AI, and blockchain cryptography.
More payment possibilities- Players can access global payment flexibility thanks to using e-wallets, cryptocurrencies, and mobile money.
Increased operational effectiveness – Intelligent automation removes the overhead expenses usually related to payment processing.
Customization – Player data insights adjust payment flows by usage trends and risk profiles.
Faster payments result in a more significant amount of player funds that are continually active on the platform, which increases liquidity.
Fast, simple payments are highly advantageous for both operators and players. This boosts retention and revenue.
Best Practices for Researching Payment Solutions Before Investing
We advise conducting the following research to find and assess the most attractive investment prospects in casino payment solutions:
Integration of the solution with necessary international payment rails for widespread usability and acceptance.
Adherence to relevant financial laws and licensing standards in target jurisdictions.
Security architecture, encryption requirements, and transaction protections.
Flexibility is pre-built to support new payment ways as they become more popular.
The platform's technological capabilities and ability to continuously innovate.
Current customer base and standing among the top online gambling businesses.
A thorough due diligence investigation gives investors trust in a payment solution's capabilities, security requirements, regulatory commitment, and market traction.
Creating a Successful Marketing Strategy to Promote Payment Solutions
A marketing strategy focused on results should include:
Prominently highlight data security, quick transactions, and simplicity of integration as competitive differentiators.
Paid advertising initiatives to attract operators on gambling affiliate networks.
Thought leadership content emphasizing security and innovation in payments.
Creating demonstration environments that concretely depict the end-to-end payment process.
Enhanced exposure and optimized affiliate/referral programs to encourage partner sign-ups.
Building connections with regulators to show a dedication to licensing and compliance.
This combination of relationship-based, transactional, and educational digital marketing increases reach to the intended gambling operators and establishes authority.
Summary
In short, as financial technology continues to drive innovation in transaction speed, security, and convenience, casino payment systems constitute an incredibly compelling and lucrative investment area. A significant blue ocean opportunity exists to solve a glaring pain point for operators coping with legacy systems. By collaborating with cutting-edge technology solutions, casinos may capitalize on the urgent need to modernize payments as online gambling competition increases. While changing the user experience to engage the next generation of players, the industry provides considerable upside for investors with rigorous due diligence into capabilities, security approach, market traction, and compliance.
FAQs
What are the primary difficulties and dangers that providers of casino payment solutions face?
High levels of fraud, a lack of standardization, stricter laws, isolated proprietary systems, and a lack of transparency in cross-platform player transaction data.
What unique advantages and changes might blockchain technology make to casino payment methods?
Real-time transactions, lower processing costs, more transparency, higher uptime, better fraud detection, and simpler reconcilability are a few advantages.
What are the key performance metrics to consider when assessing casino payment options?
The overall transaction volume, the time it takes to complete a single transaction, platform uptime, payment authorization rates, the speed at which chargebacks and refunds are processed, and net-positive customer satisfaction are essential measures.
Why should payment solution promotion first be centred on casino affiliate marketing networks?
With operators, the affiliates already have a solid rapport and level of trust. They are partners rewarded for demonstrating integrations because of their lead generation.
What are the advantages of providing payment options and flexibility to online gambling platforms?
Supporting a variety of payment choices considers local users' preferences, eliminates friction, and offers failover options, which decreases expected revenue loss and limits abandoned transactions.